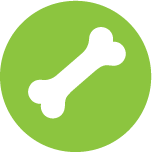 OVERNIGHT PET SITTING*
Your animals are most comfortable in their own home, surrounded by familiar sights, sounds and smells. Our overnights include:
Free reports and photos
Daily walks
Feeding, watering
Plenty of playtime & snuggles
Medication administration
Poop or litter box cleanup
Mail/newspaper pickup
Plant care
                           1                        2
Dogs          $45/night    +$20
Puppy        $50/night   +$20
Cats            $30/night   +$10
*Contact us for multi-pet or long-term discounts, and for information on special needs pets, as well as for birds, reptiles and rodents.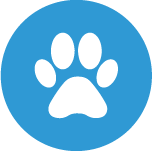 WALKS & VISITS*
Walks: We offer fun 30- and 45-minute dog walks that include: 
Free report with photo
Free water bowl refresh
Optional $5 add-on services: Brushing, feeding, fetch, meds

30 minutes: $20
45 minutes: $25

Visits: Our 30- to 60-minute Potty & Play visits ease your pet's wait for your homecoming. All visits include:

Free report with photo
Potty break/litter box scooping
Feeding, watering
Giving medication

     30 minutes: $20
     60 minutes: $25

*Additional dogs are $5 each for walks and visits; additional cats are free. Surcharge of $5 applied for less than 24 hours' notice.